JJBS Volume

12

Complete Journal

High Quality Print

Web Viewing

---

---
A Comparative Anatomical and Epidermal Analysis of Physalis angulata L. and Physalis micrantha L. (Solanaceae)
Chimezie Ekeke, Gordian C. Obute and Chinedum A. Ogazie
The Effects of the Aqueous Extracts of Elaeis guineensis Fruits on the Lipid Profile and Kidney Function Indices of Male Wistar Albino Rats
Robert I. Uroko, Oluomachi N. Uchenna, Ngozi K. Achi, Amarachi Agbafor, Simeon I. Egba and Chidiogo A. Orjiakor
Phenolic Compounds, Antioxidant and Antibacterial Activities of Rhus flexicaulis Baker
Mohamed Abdel-Mawgoud, Fawzy G. Khedr and Enas I. Mohammed
Induced Morphological and Chromosomal Diversity in the Mutagenized Population of Black Cumin (Nigella sativa L.) Using Single and Combination Treatments of Gamma Rays and Ethyl Methane Sulfonate
Ruhul Amin, Mohammad Rafiq Wani, Aamir Raina, Shahnawaz Khursheed and Samiullah Khan
Pyocyanin and Biofilm Formation in Pseudomonas aeruginosa Isolated from Burn Infections in Baghdad, Iraq
Maha M . Khadim and Mohammed F. AL Marjani
In- vitro Phytotoxic Effects of Cadmium on Morphological Parameters of Allium cepa
Nidhi Didwania, Swati Jain and Deepti Sadana
Investigating the Antimicrobial Potential of in- vitro Grown Microshoots and Callus Cultures of Ammi visnaga (L.) Lam.
Majd M. Al-Saleh, Rida A. Shibli, Hamzah M. Al-Qadiri, Reham W. Tahtamouni, Maysaa M. Darwish and Tamara S. Al- Qudah
Contact and Fumigant Toxicity of Uvaria afzelli (Scott) against Plodia interpunctella (Hubner) Infesting Maize Grains in Nigeria
Folasade K. Olufemi-Salami, Joseph O. Akinneye and Olufemi S. Salami
The Role of Homogenate Hepatic Tissue in Myogenesis
Raith A. S. Al-Saffar and Mohammad K. M. Al-Wiswasy
IgA Nephropathy in Northern Jordan: Evaluation Using the MEST-C Score of Oxford Classification System
Najla H. Aldaoud, Bayan A. Alzumaili, Raya D. Marji, Muna M. Alhusban, Hadil Y. Zureigat, Ashraf O. Oweis and Ismail I. Matalka
The Importance of Foliar Anatomy in the Taxonomy of the Genus Alocasia (Schott) G. Don
Oluwabunmi O. Arogundade and Olubukola Adedeji
Investigation of rs121918356 and rs121918355 LTBP2 Mutations and LTBP2 Serum Levels in Primary Congenital Glaucoma in a Sample of Iraqi Children
Salwa H. N. Al-Rubaꞌei, Suzanne Jubair, Ali N. M. Al-Sharifi and Mohanned M. B. Al-Moosawi
Mathematical Prediction of Nucleic Acids 3-D Structures Using Inter-Spin Distances and Nonlinear Least Squares Analysis
Samer I. Awad
Association of Genetic Variants of Enzymes Involved in Folate / One-Carbon Metabolism with Female Breast Cancer in Jordan
May F. Sadiq, Nadia M. Abu Issa, Montaser O. Alhakim, Almuthanna K. Alkaraki, Omar F. Khabour, Rami J. Yaghan and Mohammed Y. Gharaibeh
A Comparison between CAPS and SCAR Markers in the Detection of Resistance Genes in some Tomato Genotypes against Tomato Yellow Leaf Curl Virus anfiles\vol12\n2\Paper number 1.pdfd Whitefly
Sherin A. Mahfouze and Heba A. Mahfouze
Determination of the Immunogenic and Hematologic Effects of Titanium Nanoparticles Manufactured from Aspergillus flavus in Vivo
Isolation of Blood Group Non-specific Lectin from Calotropis gigantean Seeds
Vishwanath B. Chachadi
A Morphological Study of the Pharmacological Effects of the Nigella sativa on the Reproductive System in Experimental Rats
Raith A. S. Al-Saffar and Mohammad K. M. Al-Wiswasy
First Record of the Cochineal Scale Insect, Dactylopius opuntiae (Cockerell) (Hemiptera: Dactylopiidae), in Jordan
Ahmad M. Katbeh Bader and Asem H. Abu-Alloush
The Genotoxic Potential of Alugbati Leaf Extracts on MCF-7 Cells
Darcy L. Garza, Rechel G. Arcilla, Ma. Luisa D. Enriquez, Maria Carmen S. Tan and Marissa G. Noel
The Importance of Zinc-Mobilizing Rhizosphere Bacteria to the Enhancement of Physiology and Growth Parameters for Paddy under Salt-Stress Conditions
Yachana Jha
Life-History Traits of the Climbing perch Anabas testudineus (Bloch, 1792) in a Wetland Ecosystem
Dalia Khatun, Md. Yeamin Hossain, Md. Ataur Rahman, Md. Akhtarul Islam, Obaidur Rahman, Md. Abul Kalam Azad, Most. Shakila Sarmin, Most. Farida Parvin, Ahnaf Tausif Ul Haque, Zannatul Mawa and Md. Akhtar Hossain and Olufemi S. Salami
Virtual Screening for Inhibitors Targeting the Rod Shape- Determining Protein in Escherichia coli
Mohammed Z. Al-Khayyat, Ammar Gh. Ameen and Yousra A. Abdulla
Antibiotic Resistance and Type III Exotoxin Encoding Genes of Pseudomonas aeruginosa Isolates from Environmental and Clinical Sources in Northern West Bank in Palestine
Ghaleb M. Adwan, Awni A. Abu-Hijleh and Ne'ma M. Bsharat
Estimation of Biometric Indices for Snakehead Channa punctata (Bloch, 1793) through Multi-model Inferences
Md. Alomgir Hossen, Alok Kumar Paul, Md. Yeamin Hossain, Jun Ohtomi, Wasim Sabbir, Obaidur Rahman, Julia Jasmin, Md. Nuruzzaman Khan, Md. Akhtarul Islam, Md. Ataur Rahman, Dalia Khatun and Sk. Kamruzzaman
Differential Expression for Genes in Response to Drought and Salinity in Ruta graveolens Plantlets
Sabah M. Hadi, Kadhim M. Ibrahim and Shatha I. Yousif
A Thermodynamic Study of Partially-Purified Penicillium humicola β-mannanase Produced by Statistical Optimization
Siham A. Ismail, Om Kalthoum H. Khattab, Shaimaa A. Nour , Ghada E. A. Awad, Amany A. Abo-Elnasr and Amal M. Hashem
Biological Control of Macrophomina phaseolina in Vigna mungo L. by Endophytic Klebsiella pneumoniae HR1
Sampad Dey, Prajesh Dutta and Sukanta Majumdar
Effect of Temperature Constraints on Morphological and Cytogenetical Attributes in Cluster bean [Cyamopsis tetragonoloba (L.) Taub.]
Girjesh Kumar and Shefali Singh
Delta-Aminolevulinic Acid Dehydratase Inhibition and RBC Abnormalities in Relation to Blood Lead among Selected Jordanian Workers.
Ziad A. Shraideh, Darwish H. Badran , Abdelrahim A. Hunaiti and Abdelkader Battah
Analysis and Characterization of Purified Levan from Leuconostoc mesenteroides ssp. cremoris and its Effects on Candida albicans Virulence Factors
Jehan A.S. Salman, Hamzia A. Ajah and Adnan Y. Khudair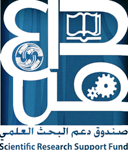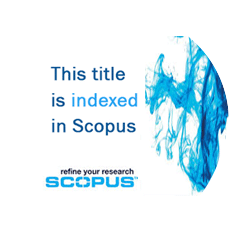 ---
---