JJBS Volume 11

Complete Journal

High Quality Print

Web Viewing

---

---
First Record of Anilocra physodes (Isopoda, Cymothoidae) on the Phycis blennoides (Pisces; Phycidae) with Morphological Characters and Hosts Preferences
Ahmet Öktener, Ali Alaş and Dilek Türker
Karyomorphology of Five Allium species from Nagaland, North-Eastern Region of India
Sanjay Kumar and Tsipila Thonger
Utilization of Extracted Protein from Fish Fin and Chicken Feather Waste for Alkaline Protease Production by Indigenous Bacteria
Raid D. Thanoon, Rubaaini Subramaniam, Essam A. Makky and Mashitah M. Yusoff
Antimicrobial and Antioxidant Activities of Crude Methanol Extract and Fractions of Andrographis paniculata leaf (Family: Acanthaceae) (Burm. f.) Wall. Ex Nees
Adaramola Banji, Benjamin Goodluck, Otuneme Oluchi and Fapohunda Stephen
Optimization of Factors Influencing Cellulase Production by Some Indigenous Isolated Fungal Species
Remaz M. M. Ahmed Abd Elrsoul and Shami Elhaj A. Bakhiet
Growth Promotion and Phytopathogen Inhibition Potentials of Lemon Grass (Cymbopogon citratus) Endophytic Bacteria
Abdullahi B. Inuwa, Abdullahi H. Kawo and Hafsat Y. Bala
Comparing the Total Coliform and Fecal Coliform for Recreational Waters in Public Swimming Areas in the Kingdom of Bahrain
Ali S. Bin Thani, Sahar Baksh and Mariam Tanvir
Evaluation of Six Imported Accessions of Lupinus albus for Nutritional and Molecular Characterizations under Egyptian Conditions
Sherin A. Mahfouze, Heba A. Mahfouze, Dalia M. F. Mubarak and Ramadan M. Esmail
Direct Bioconversion of Sorghum Straw to Ethanol in a Single-step Process by Candida species
Blessing A. Adelabu , Sarafadeen O. Kareem, Abideen I. Adeogun and Kehinde O. Ademolu
Effect of Solanum nigrum Methanol Leaf Extract on Phenylhydrazine Induced Anemia in Rats
Umaru H. Aduwamai, Moses M. Abimbola and Zailani H. Ahmed
Antimicrobial Activity of Endophytic Fungi from Leaves and Barks of Litsea cubeba Pers., a Traditionally Important Medicinal Plant of North East India
Deepanwita Deka and Dhruva Kumar Jha
Morphometric Relationships of the Tank goby Glossogobius giuris (Hamilton, 1822) in the Gorai River using Multi-linear Dimensions
Md. Abul Kalam Azad, Md. Yeamin Hossain, Dalia Khatun, Most. Farida Parvin, Fairuz Nawer, Obaidur Rahman and Md. Alomgir Hossen
Lactobacillus rhamnosus Ability of Aflatoxin Detoxification
Nizar I. Alrabadi , Essa M. Al-Jubury, Karkaz M. Thalij and Jadoo M. Hajeej
Expression of Biotransformation and Antioxidant Genes in the Liver of Albino Mice after Exposure to Aflatoxin B1 and an Antioxidant Sourced from Turmeric (Curcuma longa)
Nemat J. Abdulbaqi,Batol I. Dheeb, and Rizwan Irshad
Molecular Phylogeny of Trametes and Related Genera from Northern Namibia
Isabella S. Etuhole Ueitele, Percy M. Chimwamurombe and Nailoke P. Kadhila
Determination of Water Quality and Detection of Extended Spectrum Beta-Lactamase Producing Gram-Negative Bacteria in Selected Rivers Located in Ibadan, Nigeria
Olutayo I. Falodun, Yetunde M. Morakinyo and Obasola E. Fagade
Arsenic Exposure from Bean Seeds Consumed in Owerri Municipal, Imo State, Nigeria: Can Insect Pest Detoxify the Metalloid during Infestation?
Luke C. Nwosu, Usman Zakka, Beauty O. China and Gerald M. Ugagu
The Chemical Composition and the Antifungal Activity of the Essential Oil of Origanum glandulosum against Neofusicoccum parvum
Ammad Faiza, Aouich Ahmed and Boutechent Redha
The Relationship between Helicobacter pylori (H. pylori) and Atopy and Allergic Diseases
Eman M. Albataineh , Nedal A. Alnawaiseh, Enas Al-Zayadneh, Rashed Al-amer, Nasser Kaplan and Mohammad A. Abu-lobbad
The Corrective Efficacy of the n-Hexane Fraction of the Hydro-Methanol Extract of the Swietenia mahagoni Seeds on Testicular Dysfunctions in Streptozotocin-Induced Diabetic Male Rats
Tushar Kanti Bera and Debidas Ghosh
Physiological Indications and Gut-Microbial Community in Army Personnel in High- Altitude and Base-Line Environments: A Comparative Study
Animesh Samanta, Arpita Patra, Arpita Mandal, Suchismita Roy, Shreya Mandal, Koushik Das, Banadeb Sinha, Sanjay Kar and Dilip K Nandi
Evaluation of Toxicity and Fertility Effects of Inula viscosa Aerial Parts Extract in Male Rats
Manal A. Abbas, Nagham A. Hameed, Ekbal H. Al-Khateeb and Rana M-N. Al Haj
The Impact of the 7-Valent Pneumococcal Conjugate Vaccine on Nasopharyngeal Carriage of Streptococcus pneumoniae in Infants of Ajlun Governorate in Jordan
Adnan Al-Lahham , Jumana Abu Qayyas and Mark van der Linden
The Protective Effect of Polyphenol-Rich Extract of Syzygium cumini Leaves on Cholinesterase and Brain Antioxidant Status in Alloxan-Induced Diabetic Rats
Basiru O. Ajiboye, Oluwafemi A. Ojo, Olivia S. Akuboh, Marry A. Okesola, Olajumoke T. Idowu, Babatunji E. Oyinloye and Justina Y. Talabi
An Evaluation of Contaminant Body Burdens in Selected Fish Species: Associating Toxicity to Upgrade the Hazard Assessment
Victor E. Okpashi, Victor N. Ogugua, Chibuike S. Ubani and Nwamaka O. Juliet
Population Parameters of the Minor carp Labeo bata (Hamilton, 1822) in the Ganges River of Northwestern Bangladesh
Md. Alomgir Hossen, Md. Yeamin Hossain, Dalia Khatun, Fairuz Nawer, Most Farida Parvin, Ayesha Arabi and Md. Abul Bashar
Submerged Fermentation of Orange Albedo to Produce Gibberellic Acid Using Fusarium moniliforme and Aspergillus niger
Patricia F. Omojasola and Damola O. Adejoro
The Insecticidal Efficacy of the Extracts of Piper nigrum (Black Pepper) and Curcuma longa (Turmeric) in the Control of Anopheles gambiae Giles (Dip., Culicidae)
Kehinde A. Kemabonta, Olusola I. Adediran and Kafayat O. Ajelara
Genetic Diversity and Structure Analysis of Pea Grown in Iraq Using Microsatellite Markers
Nawroz A. R. Tahir , Djshwar D. Lateef, Dlshad A. Omer, Shadia H. S. Kareem, Dastan A. Ahmad and Lanja H. Khal
Bacterial Causative Agents Associated with Subclinical Mastitic in Dromedary She-Camels in Southeastern Algeria
Leyla Hadef , Hebib Aggad and Brahim Hamad
The Influence of Physicochemical Parameters on Phosphate Solubilization and the Biocontrol Traits of Pseudomonas aeruginosa FP6 in Phosphate-Deficient Conditions
Sasirekha Bhakthavatchalu and Srividya Shivakumar
Insecticidal Toxicity of Goat Weed, Ageratum conyzoides, Linn. (Asteraceae) against Weevil, Dermestes maculatus, Degeer (Coleoptera: Dermestidae) Infesting Smoked Fish
Ito E. Edwin and Utebor E. Keste
Surgical Site Infections in a Tertiary Referral Hospital in Amman: Causative Bacteria and Antibiotic Susceptibility
Mahmoud M. Al-Awaysheh
Mediterranean Spotted Fever and Early Neonatal Sepsis: the Transmission of Rickettsia conorii via the Placenta: A Case Report
Amjad S. Tarawneh , Omar A. Nafi, Zaid A. Samhan, and Khalaf A. Bani Hani
The Effects of Elicited Soybean (Glycine max) Extract on Hematopoietic Cells of High Fat-Fructose Diet Balb/C Mice Model
Yunita Diyah Safitri, Mochammad Fitri Atho'illah, Farida Dewi Nur'aini, Sri Widyarti and Muhaimin Rifa'i
Observations on the Morphometric and Meristic Characters of Guinean Tilapia, Coptodon guineensis (Günther, 1892) (Family: Cichlidae) from the Buguma Creek and the New Calabar River in Nigeria
Olaniyi A. Olopade , Henry E. Dienye, Bosede Jimba and Nathanael A. Bamidele
Rhynchostylis cymifera (Orchidaceae), a New Species from South Western Ghats, India
Regy Yohannan , Jose Mathew and Dariusz L. Szlachetko
Molecular Detection of Putative Virulence Factors (Fungalysin and Subtilisin) in Aspergillus tamarii Isolated from Human Skin
Oluwole M. David, Abimbola R.Owolabi and Adetunji K.Olawale
In Vitro Multiplication of the White Wormwood, Artemisia herba-alba asso
Rida A. Shibli, Sarab A. Sharaf , Mahmood A. Kasrawi and Tamara S. Al-Qudah
Identification of the Bioactive Constituents and the Antibacterial, Antifungal and Cytotoxic Activities of Different Fractions from Cestrum nocturnum L.
Khaled N. Rashed, Ana Ćirič, Jasmina Glamočlija, Ricardo C. Calhelha, Isabel C.F.R. Ferreira and Marina Soković
Is Rh Positivity a Possible Risk Factor for Lung Cancer?
Mohammad Alqudah , Mohammed Allouh , Shadi Hamouri , Anas Zaitoun, Nawwaf Al ghamdi, Tariq N Aladily , Khalid Kheirallah , Haitham Qandeel , Maha Al-Keilani , Rola Subhi Saqan and Ismail Matalka
The Relationship between Iodine Nutrition, Thyroid Function and Obstetrical Outcomes for Jordanian Pregnant Women
Lourance A. Al Hadid , Omymah Z. AlRajabi and Marwa A. Al Barmawi
Molecular Typing and Detection of Collagen Binding Genes among Streptococcus mutans Isolated from Diabetic and Non-diabetic Individuals in Northern Jordan
Samer F. Swedan , Heba M. Obeidat and "Muhamad Ali" K. Shakhatreh
Molecular Characterization of Echinococcus granulosus sensu stricto Cysts of Domestic Ruminants in Jordan
Hamzah S. Issa , Sami K. Abdel-Hafez , Nawal S. Hijjawi and Khaled M. Al-Qaoud
Synthesis, Molecular Docking and Antioxidant Evaluation of Benzylidene Ketone Derivatives
Belal O. Al-Najjar
Determination of Antioxidant Properties and the Bioactive Compounds in Wheat (Triticum aestivum L.)
Supria Saha , Zohorul Islam , Sadequl Islam , Mirza Fida Hassan , Md. Shahadat Hossain and S. M. Shahinul Islam
Evaluation and Optimization of Methane Production from Different Manure Types
Jacob H. Jacob , Abdullah T. Al-Fawwaz and Hussein H. Al-Shira'h
Morphological and Molecular Identification of Fungi Isolated from Different Environmental Sources in the Northern Eastern Desert of Jordan
Sohail A. Alsohaili and Bayan M. Bani-Hasan
The Ameliorating Effect of Erythropoietin on Diabetic Neurodegeneration by Modulating the Antioxidant-Oxidant Imbalance and Apoptosis in Diabetic Male Rats
Nema A. MohamedP, Mona I. Shehata, Amal L. El-Sawaf, Hussein KH. Hussein Pand Trez N. Michel
Isolation of the Azospirillum Species from the Rhizosphere of the Leguminous Bauhinia petersiana in North Eastern Namibia
Daniel H Haiyambo and Percy M Chimwamurombe
Phytoremediation Potential of Chromolaena odorata (L.) King and Robinson (Asteraceae) and Sida acuta Burm. f. (Malvaceae) Grown in lead-Polluted Soils
Ojo M.Oseni , Omotola E.Dada , Gideon O.Okunlola and Abdulwakeel A. Ajao
The Correlation between Plasmid and Metal and Multi-Drug Resistance in Bacteria from Streams Impacted by Husbandry and Wastewaters in Akure, Nigeria
Olubukola O. Olusola-Makinde , Daniel J. Arotupin, Fatusa C. Adetuyi and Dare Akinfolarin
Correlations of Serum Chemerin and Visfatin with other Biochemical Parameters in Iraqi Individuals with Metabolic Syndrome and Type Two Diabetes Mellitus
Namir I. A. Haddad , Essam Nori and Suzan A. Hamza
Growth, Maturity and Form Factor of Mola Carplet (Amblypharyngodon mola) from the Ganges River, Northwestern Bangladesh
Fairuz Nawer , Md. Yeamin Hossain , Md. Golam Sarwar , Obaidur Rahman , Dalia Khatun , Most Farida Parvin ,Saleha Jasmine , Zoarder Faruque Ahmed , Ferdous Ahamed and Jun Ohtomi
Treatment of Aspirin and CCl4-Induced Hepatic Damage in Rats by the Aqueous Extracts of some Local Plants Collected from Gombe State in Nigeria
Sani S. Usman , Abdullahi A. Hamza1, Umar S. Abdussalam, Mustapha G. Muhammad , Sani S. Baba and Nabil A. Bashir
Localities of Flower Chafers (Coleoptera: Scarabaeidae: Cetoniinae) in the Palestinian Territories (West Bank)
Elias N. Handal and Zuhair S. Amr
Alterations in the Serum Electrolytes of the Indian Skipper Frog Euphlyctis cyanophlyctis caused by an Organophosphate Pesticide: Chlorpyrifos
Ajai K. Srivastav , Shilpi Srivastav, Sunil K. Srivastav and Nobuo Suzuki
Mycosynthesis of Silver Nanoparticles using Terminia sp. Desert Truffle, Pezizaceae, and their Antibacterial Activity
Mustafa N. Owaid , Rasim F. Muslim , and Hatem A. Hamad
Vegetation Analysis and Species Distribution in the Lower Tributaries of Wadi Qena in the Eastern Desert of Egypt
Fawzy M. Salama , Monier M. Abd El-Ghani , Noha A. El-Tayeh, Hanaa K. Galal and Sara El-Naggar
The Prospects of the Cultivation of Arthrospira platensis under Outdoor Conditions in Malaysia
Puganeswary Sukumaran , Hishamuddin Bin Omar , Rosimah Binti Nulit , Normala Binti Halimoon , Sanimah Bte Simoh and Ahmad Bin Ismail
A Comparative Study of Fish Assemblage and Diversity Indices in two Different Aquatic Habitats in Bangladesh: Lakhandaha Wetland and Atari River
Md. Abu Sayed Jewel , Md. Ayenuddin Haque, Reshma Khatun and Md. Shahinur Rahman
Development and Validation of Conventional PCR for the Detection of the sctQ Gene
AbdelRahman M. Zueter and Azian Binti Harun
Phytochemical Constituents and in vitro Antioxidant and Cytotoxic Activities of Different Extracts from the Aerial Parts of Heliotrophium hirsutissimum GRAUER
Semih Uzunhan and Tülay Aşkın Çelik
Bacillus atrophaeus A7 Crude Chitinase: Characterization and Potential Role against Drosophila melanogaster Larvae
Ateya A. Al-qwabah, Muhamad O. Al-limoun, Ahmed H. Al-Mustafa and Wael A. Al-Zereini
Bisphenol-A Hepatotoxicity and the Protective Role of Sesame Oil in Male Mice
Osama H. Elhamalawy , Fawzy I. Eissa , Aida I. El Makawy and Mahmoud M. EL-Bamby
A Comparative Analysis of the Suppressor Activity of Tobacco mosaic virus Proteins in the Tomato Plant
Ahmed Abdelkhalek and Neeti Sanan-Mishra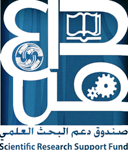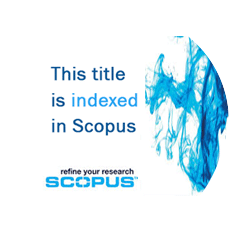 ---